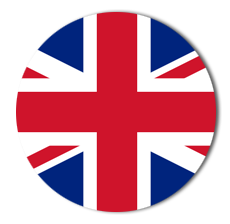 English version below
Sport ist ein wesentlicher Bestandteil der Jugendarbeit und eine soziale Herausforderung. Gerade in unserer Zeit hat Mannschaftssport eine immense Bedeutung, da durch das Erleben von Gemeinschaft und gemeinsamen Zielen den typischen "Sozialkrankheiten" wie Langeweile, Vereinsamung und Bewegungsarmut entgegengewirkt wird. Aktives Miteinander ist eine Alternative zu passivem Konsumverhalten, Aggressivität bzw. Gewaltbereitschaft können durch sinnvolle Freizeitbeschäftigung abgebaut werden.
Die Veranstalter des internationalen Schmelzer Jugendhandballturniers begannen 1993 diese Erkenntnisse in die Tat umzusetzen und darüber hinaus ihren Beitrag zur Völkerverständigung im Rahmen des Zusammenwachsens aller europäischen Staaten zu leisten.
Neben dem sportlichen Teil steht bei diesem Turnier das Miteinander und das Kennenlernen von "fremden" Kulturen im Vordergrund. Schülerinnen und Schüler des Gymnasiums "Auf der Schmelz" erarbeiten Ausstellungen, in denen die Länder und Städte, aus denen die Teilnehmer anreisen, vorgestellt werden. Weiters wird von den Jugendlichen das Eröffnungsfest mit zahlreichen Aktivitäten geplant und umgesetzt.
Beim Turnier selbst erwarten wir mindestens fünfzig in- und ausländische Mannschaften mit ca. sechshundert Jugendlichen und an die tausend Zuseher.
In den letzten Jahren konnten wir Teilnehmer aus Belgien, Bosnien-Herzegowina, Bulgarien, Deutschland, Estland, Irland, Italien, Kroatien, Litauen, Lettland, Luxemburg, Mazedonien, Moldawien, Nigeria, Polen, Rumänien, der Schweiz, Serbien-Montenegro, der Slowakei, Slowenien, Spanien, der Tschechischen Republik, der Türkei, Ungarn und der Ukaine begrüßen. Österreich war durch viele Teams aus vielen Bundesländern vertreten.
Die Veranstalter haben es sich zum Ziel gesetzt, dieses für Österreich und Mitteleuropa einzigartige Turnier beständig zu verbessern und zu erweitern, um eines Tages das beste Europäische Turnier dieser Art in Österreich veranstalten zu können. Jeder, der diese Seite liest, ist herzlich eingeladen an diesem Ziel nach eigenem Ermessen und Möglichkeiten – Mithilfe, Sachspenden, finanzielle Zuwendungen – mitzuwirken.
English:
Sports are an important educational aspect as well as a social challenge. Especially in our current environment, team sports are of very high significance to counteract "social diseases" like boredom, isolation and movement poverty by sharing goals and experiencing as sense of community. Joint efforts are a great alternative to passive consumer behaviour, aggression and propensity to violence can be significantly reduced by useful leisure-time activities.
In 1993, the organizers of the international 'Schmelzer' junior handball tournament started to put theory into practice – in addition, they focused on another important goal – helping youngsters to understand all these 'strangers' effectively being their neighbors in the light of the pan-european spirit.
Besides the main objective – handball – this event focuses on allowing youngsters to familiarize with and to understand 'foreign' cultures and nations. Every year, students of the "Schmelzer" high school are preparing exhibitions featuring home countries and cities of the participating teams. Furthermore, the opening event consisting of numerous activities is completely designed and performed by the youngsters themselves.
For the tournament itself we expect at least 50 teams from a variety of countries – this means about 600 junior players and about a thousand visitors and fans.
During the last couple of years we could welcome teams from countries like Czech Republic, Belgium, Bosnia-Herzegowina, Bulgaria, Croatia, Estonia, Germany, Hungary, Ireland, Italy, Latvia, Lithuania, Luxembourg, Mazedonia, Moldawia, Nigeria, Poland, Slovenia, Slowak Republic, Switzerland, Spain, Turkey and Ukraine. Austria was represented by several teams coming from nearly all Austrian states.
One day, we would like to organize the top-level european junior handball tournament in Vienna. Therefore, we are putting a lot of efforts into the growth and the quality improvement of this unique event. However, besides a lot of work, organizing such an event means quite some costs. We are inviting everybody who is reading this page to support our efforts by his or her own means – we need volunteers, donations as well as financial support.