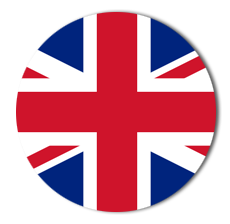 English version below
Die Anmeldung erfolgt heuer erstmalig über die Seite Cupmanager.
Schritte zur Registrierung:
Gehe auf das Anmeldeportal: [LINK]
Hier könnt ihr nun eure Teams zum Schmelzturnier anmelden: [ANMELDUNG]
Ihr könnt beliebig viele Teams eures Vereins anmelden. (Deadline: 26. Juni 2023)
Die Bezahlung des Nenngeld (150 € pro Team) erfolgt direkt im Anmeldeprozess.
Nach der erfolgreichen Anmeldung, wird eure Anmeldung von uns geprüft und bestätigt.
Ebenso bekommt ihr ein Passwort für euer Vereinsportal zugesendet.
In eurem Vereinsportal habt ihr nun diverse Möglichkeiten:

Teams bearbeiten
Unterkunft und Verpflegung buchen (Deadline: 01. August 2023)
Namentliche Spielernennung (Deadline: 01. August 2023)
Ihr habt einen Überblick über eure Kosten
Kommunikationsmöglichkeit mit uns

Fertig!
Bitte beachtet den Nennschluss am 26. Juni 2023!
Namentliche Spielernennungen sowie Buchung von Unterkunft und Speisen müssen wie auch bisher bis zum 1. August 2023 gemacht werden!
English:
For the first time this year, you can register via the Cupmanager page.
Steps to register:
Go to the registration portal: [LINK]
After successful registration/login you can now register your teams for the schmelz tournament: [REGISTRATION]
You can register as many teams from your club as you like. (Deadline: June 26th, 2023)
The entry fee (150 € per team) is paid directly in the registration process.
After successful registration, your registration will be checked and confirmed by us.

You will also receive a password for your club portal.

In your club portal you now have various options:

edit teams
book accommodation and meals (Deadline: August 01st, 2023)
enter Player names (Deadline: August 01st, 2023)
You have an overview of your costs
opportunity to communicate with us

Complete!
Please note the entry deadline on June 26, 2023!
Player names and booking of accommodation and meals must be made by August 1, 2023 as before!